Adam Ezegelian –  Adam Ezegelian is a Performer, Singer, and Artist. He is a top finalist on American Idol



Michael Swimmer – Guitar
Sweetheart of a guy.

If only he had his own team of roadies…he might actually have more energy at the gig to play even faster and harder than he already does! Crafty with the sticks, he's also the guy you contact for booking and promotion. 

Michael Levenstein – Bass and Vocals and Florist

Michael Levenstein is our bass player, back up singer and florist. He loves his wife and daughters, sunsets, holding hands, walks on the beach, rainbows and flowers. He doesn't like dishonesty and overcast skies.

"this is the best gig i have had since i walked on the moon with Apollo 17".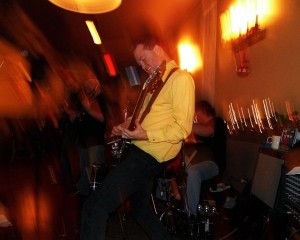 Parker Ramsey – Lead Guitar and vocals

Sings and plays guitar. He likes to pretend he's playing the ultimate high school party circa 1987 and jump around a lot when he plays.  Parker played his first gig at age 15 and has been hooked ever since on playing live.

Allan Gus – Keyboards

He also teaches and tunes pianos for fun.  Allan is in the audio postproduction Industry. The good looking one above is his son, Matt.